SmilingHands is proud to offer physiotherapy and thermal massage therapy in our center. Our amazing team provide you warm, caring and welcoming environment. Based on the requirement our experts provide you the collaborative service to help you regain optimal, pain-free movement and bring your smile back.

Physiotherapy services

Range of physiotherapy Services
Physiotherapy in Orthopaedics
Physiotherapy in Paediatrics
Pain Rehabilitation
Physiotherapy in sports-related injuries
Physiotherapy in computer-related injury
Cardiopulmonary Rehabilitation
Geriatrics and Physiotherapy
NeuroRehabilitation

Thermal Massage
We provide thetmal massage through a combination of acupressure , massage, far infrared rays, anions and deep heat therapy. This natural Healing help you relax and ease tense muscles and damaged soft tissues throughout your body.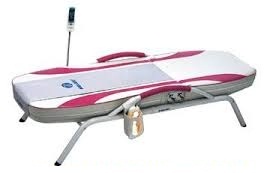 Some thermal message effects
Relaxes the muscles and tendons
Increases flexibility
Reduce anxiety
Improvement in insomnia
Balances the muscles
Increases circulation
Blood oxygenation
Reduces pain